The Artedata school
has been active since 1999 and uses
a national network of teachers with many years of experience. For masters and courses. Artedata collaborates with many universities and numerous centres of studies including La Sapienza University, the University of Camerino, the University of Salento, Palazzo Spinelli Institute.
Since 2001 Artedata has trained over 7,800 students for an approximate total of about 1,200 courses. including IT and educational courses with schools.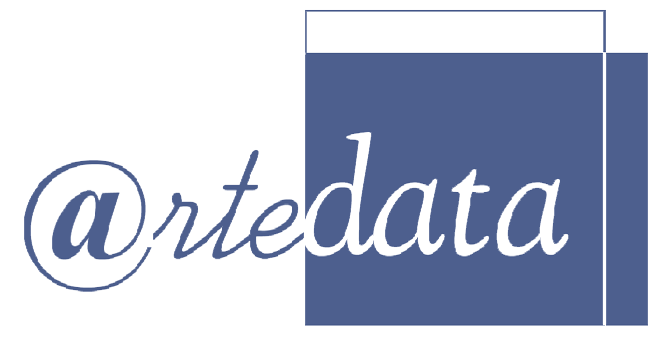 In 2017
Artedata has become
a Research Center validated by M.I.U.R. registered in the National Research Register. Since 2018 Artedata is an ASMEL accredited body.
The Artedata training courses
are grouped into four Departments: Cultural Management ICT and Cultural Heritage Multimedia and Computer Graphics Environment and Tourism
Each department consists of the following courses: Intensive Courses (short introductory or in-depth courses)
Mini Masters (advanced training courses for undergraduates and graduates)
Online Master Courses (distance learning courses, with quality content and always up to date)
The Artedata courses are to be understood as Master's degree courses.
Since 2014 the Artedate School has issued a certificate at the end of its courses, compliant with the European Credit System for Vocational Education and Training (ECVET) and in compliance with the standards set by the Europass CV.
CULTURAL MANAGEMENT LCT AND CULTURAL HERITAGE
MULTIMEDIA AND GRAPHIC COMPUTER
``There is real progress only when the benefits of new technology become for everyone.`` HENRY FORD
CONTATTACI